A BIG STEP TOWARDS A SMALL FOOTPRINT
Time:2022-11-29   Hits:211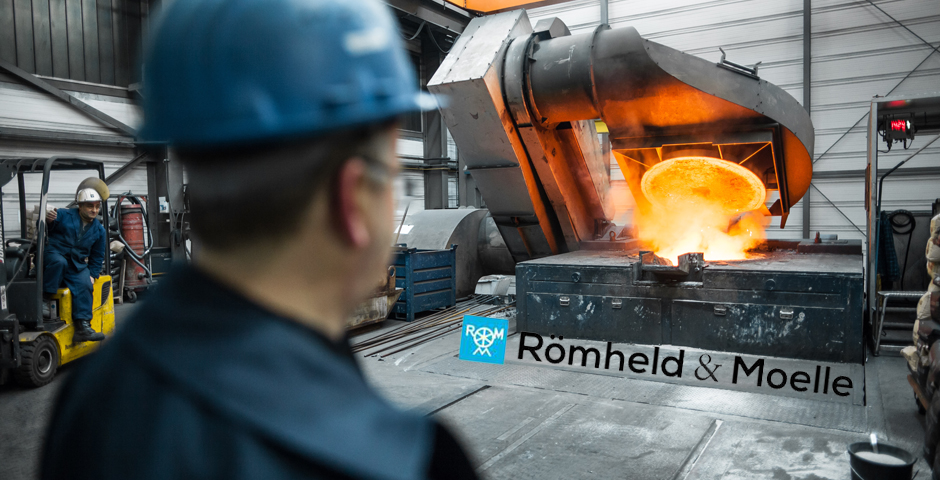 German iron foundry Römheld & Moelle, based in Mainz, will be showing not just the price but also the carbon footprint of its castings on all offers and order documents, starting immediately.
With this move, the foundry, which produces grey and nodular cast iron parts with a unit weight of 1 to 38t and specializes in pilot and small series, supports its customers in the decarbonization of supply chains.
All major European car manufacturers have committed to reducing emissions and have set ambitious climate targets. Increasingly, the focus of these efforts is on the entire value chain. The direct and indirect supply chain accounts for a large part of a manufacturer's total emissions.
At the same time, legislation aimed at ensuring the sustainability of supply chains is underway at both national level in Germany and in the EU. This legislation looks to legally enshrine a corporate duty of care for the environmental impacts across supply chains.
Decarbonisation as competitive advantage
Both developments will soon be reflected in tenders and scoring methods. Suppliers will increasingly be asked for certificates and emission calculations. Being able to prove emissions (and reduce them) then becomes a competitive advantage.
Rudi Riedel, Managing Director at Römheld & Moelle, explains: "We are working hard to reduce the footprint of our castings. Thanks to the early switch to electric melting, we can reduce our emissions profile steadily by purchasing green electricity. Now, our customers can benefit from this directly, by being able to show the sustainability advantage of our castings. For us, this is also an incentive to keep going. Next stop:100 % green electricity. It will become reality next year. From 2023, our carbon footprint will be reduced again by almost 90% compared to this year."
Reduction instead of offsets
According to a study by the German Federal Environment Agency, around 38% of greenhouse gas emissions in the upstream value chain of the automotive industry are generated directly in Germany.
That means, in contrast to compensation and offsets, real emission reduction has positive local and regional effects.
[1] BMW aims to cut CO2 emissions in ist supply chain by 20% by 2030: https://www.bmwgroup.com/de/nachhaltigkeit/unser-fokus/co2-reduktion.html; VW asks suppliers to use power from renewable sources: https://www.volkswagenag.com/presence/nachhaltigkeit/documents/sustainability-report/2021/focus-topics/220310_VW_NB21_Lieferkette_DE.pdf; Mercedes wants to reduce CO2 emissions by 50% by 2030: https://www.volkswagenag.com/presence/nachhaltigkeit/documents/sustainability-report/2021/focus-topics/220310_VW_NB21_Lieferkette_DE.pdf
At Römheld & Moelle, the carbon footprint stated in the offers is calculated according to the Greenhouse Gas Protocol accounting standard and includes all emissions from scopes 1 and 2 of the iron foundry.
In 2022, 12% of the total emissions are attributable to direct emissions from combustion processes and volatile gases (Scope 1) and 88% to indirect emissions from the purchased energy and electricity used to melt the metal feedstocks (Scope 2).
Thanks to the switch from coke-fired cupola furnaces to induction, a large part of the emissions can be managed by changing the energy mix. A special deal with its energy supplier allows the foundry to obtain 100 % hydroelectric power in 2023 and 2024.
Rudi Riedel concludes: "Melting and remelting metal to produce new castings is an energy-intensive process. That, we can't change. But we can change its environmental impact. As an energy-intensive business, we want to make an early contribution to achieving the Paris climate targets in the European foundry industry. We offer everyone who needs large cast components for their products the opportunity to significantly reduce their carbon footprint in the upstream value chain (Scope 3)."